---

People are now more connected online so mastering the tricks of online marketing can lead the way to success. Having a website is one tool, but it would be useless if its design is not effective in creating more engagement. Below are 10 website design trends that can help you establish your marketing this 2017 and the years to come.
1.) Numbers
Yes, literal numbers. You may have hated Math in high school, but as marketers, numbers show us how wide our impact is. You can entice more people to buy your product or engage in your services by using numbers to establish your reputation. Instead of saying that you have established 'presence all over the Philippines', put 'with 50 branches nationwide' on your website's homepage instead. You may argue that numbers do not mean anything, but they can surely be effective in persuading your target market.
2.) Simple Navigation
We have seen a lot of navigation bars which are cluttered with eleven or more menu items. A good web design will have just around seven or less items. Why so? People can only retain this much in their short term memory. Websites such as Paypal and Tate have adopted this trend by limiting their menu bars to just three items.
There are creative ways to implement this strategy aside from the traditional horizontal bar at the top of the homepage. The menu bar can be placed at the bottom of the page because it is in sync with the human's reading pattern. Another way is to simply stack it at the top left side of the homepage. Those starting out can also consider a one page website with no navigation bars at all. However, this is only suitable for websites with less multiple contents. Take the Keep Earthquakes Weird website as an example.
3.) Cinemagraphs
Cinemagraphs are still photos with elements that have repeated movement. It is usually in a GIF format, hence its reputation as the reimagined way of rendering GIFs. The key to effective cinemagraphs is execution. With the perfect blend of quality and the knack for knowing which elements are best repeated, one can surely make cinemagraphs that are catchy for the target market. Take an inspiration from this online portal of cinemagraphs.
4.) Gradient Colors
Flat Design has been popular and it still is. It subscribed to the idea that website colors must be simple enough so that the focus will be on functionality. Although functionality brings about effective user experience, Flat Design has made the web somewhat monotonous. Web designers are now exploring bolder color schemes such as gradient colors. Nevertheless, there is no hard fast rule when it comes to color. Just remember to incorporate your brand in your choice of website colors.
5.) Creative Typography
Aside from colors, your choice of typeface also tells a lot about your brand. This year's trend involves bold typefaces that take up more screen space. If used well, it can effectively relay the message that you want to tell your target market. You may want to check out Google's font service for your next choice of font.
6.) Engagement Bots
Chat bots are not new. Websites have used these over the years yet they are still effective. One advantage of chat bots is that they work 24/7 thus creating deals at more times of the day. Customer service becomes easier and this can generate more sales. Chat bots also helps in streamlining a business. You can always get creative in incorporating a chat bot into your website.
7.) Authentic Images
Stock photos used to be the trend, but if you want a more engaging website, it is time to invest in authentic images. Images that show real stories about your brand can create more impact than staged stock photos. In creating authentic images, you must consider the story that you want to tell. You may also show real life experiences of people with your brand through images. This technique will make your website more genuine and your brand more believable.
8.) Homepage Background Video
If still images and cinemagraphs tell countless stories, then videos can do so much more. Take advantage of this by putting a video which gives the users an overview of your brand as the background of your homepage. Again, authenticity is the key to creating effective background videos.
9.) Material Design
Material Design is Google's design philosophy. Many have followed this trend and it continues to be popular because it allows a unified experience across different platforms and device sizes. Material Design still has the elements of flat design which are bold, graphic, and with plenty of colors. However, it uses material as a metaphor. Thus, it has included tactile elements such as surfaces, edges, and rationalized spaces. Check this out to have more details about Google's Material Design.
10.) Minimalism
It is important to give your users a great experience with your website and you can achieve this by keeping it simple, but functional. Simplicity does not equate to dull and boring. It can go hand in hand with creativity. By fusing these elements, your website will be clean and uncluttered, leaving your users with a smooth experience of your brand.
These are just some of this year's trends in website design. There are so much more out there that you can explore and experiment with. Have you tried any of them? Please let us know how it helped your marketing this year.
Recommended Posts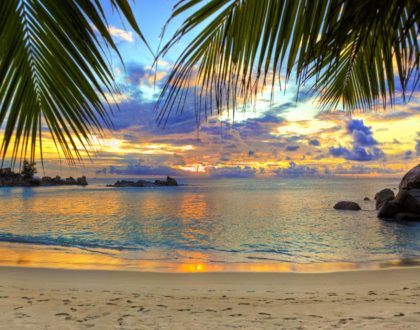 March 2, 2017