---

Are you contemplating about designing a web site for your personal content or perhaps for a budding company? If your answer is yes, then these helpful tips will equip you with several fundamental components to jumpstart the process of building your own effective web page.
1.) Know Your Content
The most vital factor to take into consideration when building your own web site is to know the ins and outs of the information you will be showcasing to the public. The more knowledgeable you are about your content the more it will reflect in your overall message and design. To attract the target audience, you have to appear that you are well aware of your content to avoid spreading misinformation.
2.) Choose An Attractive Yet Coherent Font
Font choice is crucial to building the structure of the site, you wouldn't choose a comic sans font to promote a serious cause or represent a company right? Invest in a simple and classic serif font for lengthy body texts for your web page and a sans serif font for large headlines. A great site for viewing free fonts is http://www.dafont.com/ or perhaps http://www.fontspace.com/popular/fonts for an assortment of choices that fit your appropriate style choice.
3.) Incorporate The Right Colors
Create a color palette that suits the primary issue of your website. To stay on the safe side, a neutral color palette is always the best choice with base colors of white, nude, grays and black since these colors are easy to pair with bright colors. Make the colors of the text of your site easy on the eyes so that the viewers may not strain their eyes to read. Avoid using colors that don't pair well together unless those colors are necessary for your website, remember that minimalism is key.
4.) Make The Navigation Accessible
Pay attention to the navigation tabs since this component will be used to navigate throughout your web site. Make sure that the labels are not lengthy and to keep the labels at a maximum of three words. Also, it should be easy to navigate completely throughout your site making positive that you are not redirecting the user to multiple pages. Keep the navigation simple and make it flow naturally to the next web page to ensure that the people who are viewing your site will have an effortless experience.
5 .) Keep It Simple and Not Overly Wordy
Keep the information on your site to a bare minimum and don't overly explain things. You want to leave your audience with a sense of wonder and context that is too lengthy will leave the users confused by the amount of information. Your web page (main page) should simply explain the purpose of your website without it turning into a full length paper. When necessary, add further information but if it's too lengthy, people might get bored and skip over the text. Remember that simplicity is key as long as you keep all the main points of your site where it's needed.
6.) Optimize the Site For All Devices
In this current digital age, people tend to use an array of technologies for accessing social media. One of the problems many websites face is that they are not optimized for viewing on cellular phones and are only accessible through the help of a laptop or a desktop computer. It's crucial to make your website readily available for all forms of technology platforms in order to get your message across to a larger public. People who are on the go will opt for viewing websites on their phones which is why optimizing your site for all devices is a convenient choice.
7.) Gain Feedback From Peers Regarding The Design
The second to the last step to creating the ideal website is to ask for the opinions of people regarding the overall layout design and functionality. Ask them the following questions such as: "Is it simple enough to navigate?" Or "is the font easy on the eyes?" Asking questions can further aid in the development of your layout by filling in all the loop holes. Also, it's always great to hear criticism be it positive or negative since the negative comments will leave room for the improvement of your website.
8.) Test Out Your New and Improved Website
Congratulations! You are almost done with your website. All that is left is to test out your layout and to make certain that the links are working as well as the navigation tabs. Make sure to test out the website on android or IOS devices as well to guarantee that the site is functioning at its optimum. Also, make sure to adjust any problems in your layout if any of the corners and sides look obscured.
Don't forget to make this a fun experience albeit there are several technical components that you have to keep in mind. Always incorporate your style but at the same time pay close attention to the user interface and ask yourself: "If this wasn't my website, would I enjoy it?" Good luck with spilling your creative personality onto your own web page and don't be afraid to experiment with the layout.
Recommended Posts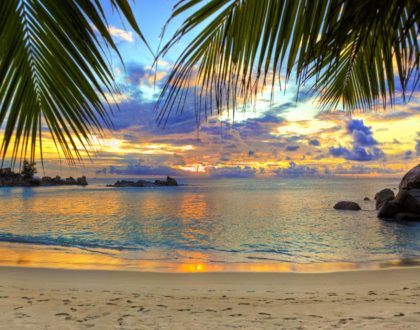 March 2, 2017